This is not another "Top 10 Screenwriting Books On Screenwriting" spam list. There are no affiliate links on this page.
Did you already read some screenplays? Do you want books on screenwriting now?
Books on Screenwriting
Read this shit first.
Four books every screenwriter should read first:
Check out the Blogs page for free online reading material.
Read those? Now go write some shit.
Wrote some shit? Messed around with it? Now go read more screenplays.
Eventually, later, read this shit:
Adventures in the Screen Trade – William Goldman was basically a creative genius, both at writing screenplays and explaining how they work. Check out a film he wrote called The Princess Bride.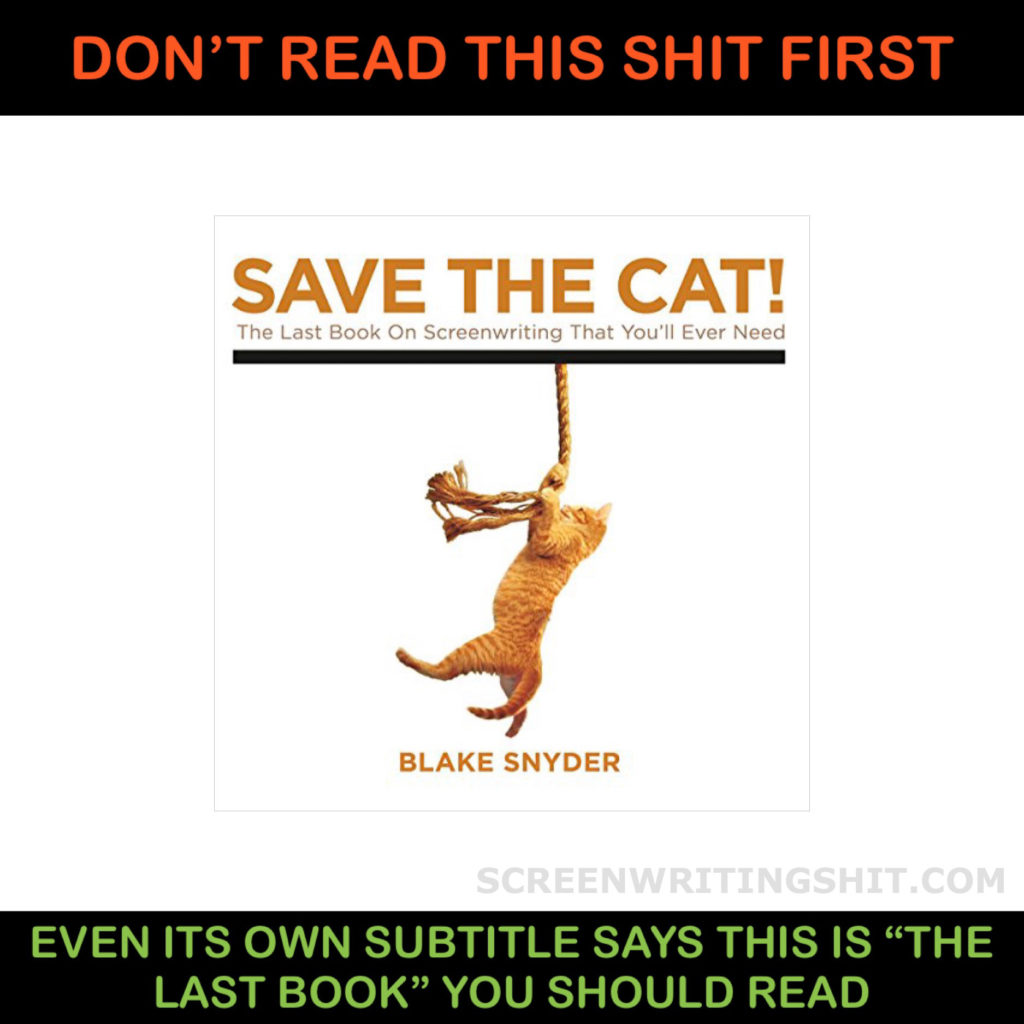 Save The Cat – Be careful about this paint-by-numbers shit, this is a guide, not a template.
Story by Robert McKee – Seriously, do not read this shit first, read screenplays. McKee give you interesting things to think about, but really not a lot of the practical information you need to get started. If you read this first you may be very confused.
How Not to Write a Screenplay, AKA "101 Common Mistakes Most Screenwriters Make," which is by the guy who co-wrote Star Trek VI. Anybody who can keep up with Nicholas Meyer is probably worth listening to.
Books screenwriters should read that aren't strictly about screenwriting:
More than any single book, if you want to be writing movies and television, you should be reading screenplays (good and bad).
Continue Browsing: